HALTON HILLS (GEORGETOWN) NEIGHBOURHOODS
"STEWART MACLAREN"
Around 1990, Law Development began building condominium townhomes in the northern part of town just off Mountainview Road at Maple.  This neighbourhood is great for first-time home buyers and young families due to the attractive prices and relatively low maintenance fees.  This area consists of condominium townhomes with 2 and 3 bedrooms of various sizes and prices, with some overlooking the scenic Credit River.   All the townhomes have either a single car garage or underground parking.
This Georgetown neighbourhood is commonly referred to as "Stewart Maclaren" due to the main feeder street that runs through the neighbourhood.  The other streets in this area are Robert Lane, Corey Circle, Beverly Lane and Edwin Lane. 
"Stewart Maclaren" has a number of playgrounds and is close to Barber Mill Park.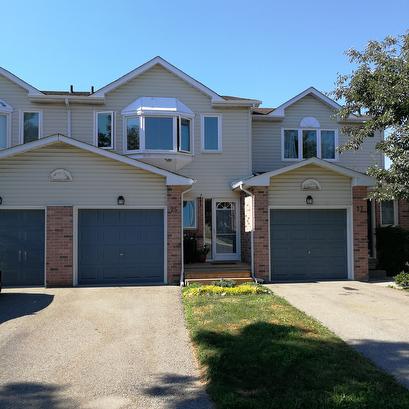 A small subdivision was recently added just off Stewart Maclaren with 3-storey high-end freehold townhomes.
Listings - Stewart Maclaren and Adjacent Area
Sold Prices Now Available