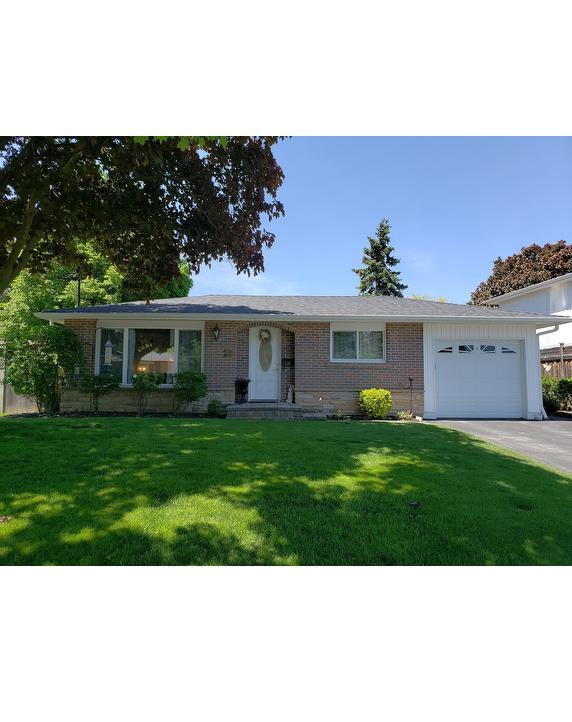 Susan is a superb marketer who gets the best price when selling your home (our multiple bids were all over asking). She is very knowledgeable about current home prices and sends listings and pictures to many other agents ahead of  MLS posts. She is also very thorough to ensure that you're walked through each process, and she gives you great contact info for many services (e.g. lawyers).

Most importantly to us though is that she is very warm and easy to be around, so we referred her to our son and she is selling his home too. We would highly recommend her as top notch to anyone.

Barb W & Jim M
Georgetown

SOLD over asking with multiple offers!!
We certainly chose the right Realtor to sell our home!
We are so thankful for Susan's help from the very beginning; your advice given, interest shown, tireless working on our behalf and always in a professional manner.
Most definitely, we will highly recommend Susan to anyone looking for the rel estate agent in whom you can place the utmost confidence with the sale of your home.
We know our family highly endorse these sentiments. Adding their thanks!
With our thanks and love,
Dick & Margaret G.
Georgetown

Susan was the perfect realtor for our parents. She was sensitive to the issues necessitating my parent's move and very compassionate.
She worked tirelessly to promote the property and her hard work yielded excellent results for us - multiple offers at over asking price.
I highly recommend Susan as someone who knows the Halton Hills market and is thorough and diligent in her representation.
Karen P. (Daughter)
Toronto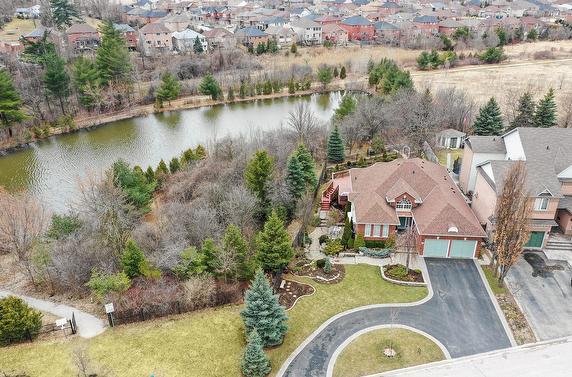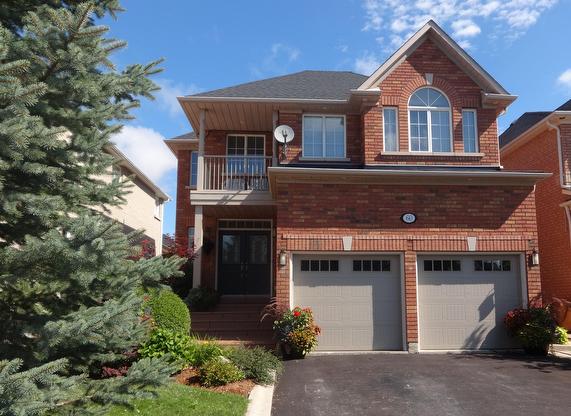 Susan possesses the qualities that one looks for in a real estate agent: Professionalism, knowledge of the market, perseverance and above all, a genuine interest in her client's satisfaction. 

Susan provided us with information about the community, schools, and the local housing market necessary to purchase the ideal home for our family's needs.

Susan, we wish to extend our sincere appreciation for all that you have done for us over the past several weeks. Relocation is a complicated endeavor. Your willingness to go the extra mile; long distance dealings, last minute viewings, countless faxes and phone calls, patience with teen-agers, and your genuine sense of humour have helped to make our move less stressful - to say the least!

We highly recommend calling Susan for all of your real estate needs.

Stephanie & Jean Francois
Halton Hills (Georgetown) & Erin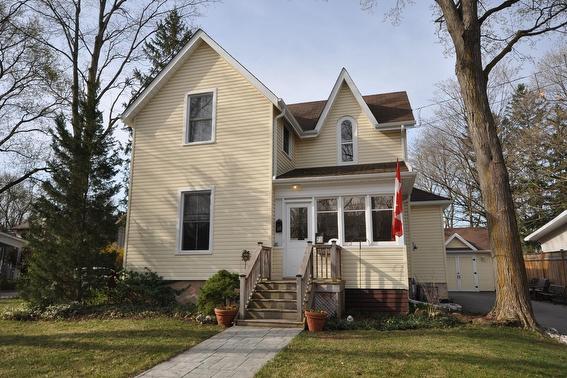 Our choice of Susan to handle the sale was her immediate demonstration of serious interest and excellent research. She was the only one of several agents who prepared a full written report to support her appraisal of our home.

An excellent virtual tour, inviting open house sessions, and attractive print advertising gave my home lots of exposure to buyers. Susan unfailingly provided showing feedback and offered pertinent advice for improving the home's sale prospects. 
 
All of Susan's dedication led to a most satisfactory conclusion and I know she was the very best choice we could have made.
 
Judith W.                    Repeat Client
Georgetown


We hired Susan to sell our homes and find us a new property after we had a somewhat unpleasant experience with another agent.

Everything Susan did went above and beyond what we expected. ​Her marketing offering and expertise are second to none and she's not just another agent. Susan focused on our needs and made all of the hard work on her end completely seamless to us.

I have recommended Susan to many friends and colleagues and will continue to do so.

We know that our next move will again be stress free with Susan leading the way.
 
Lara & Alan C.
Milton & Georgetown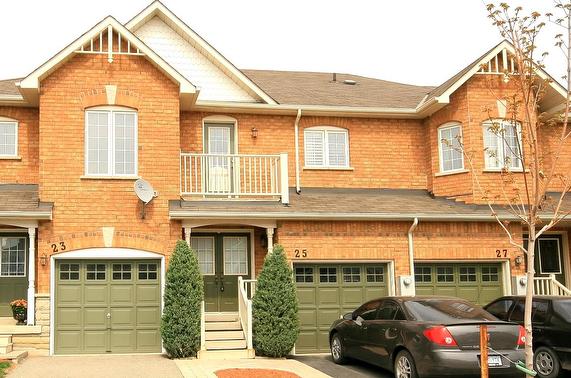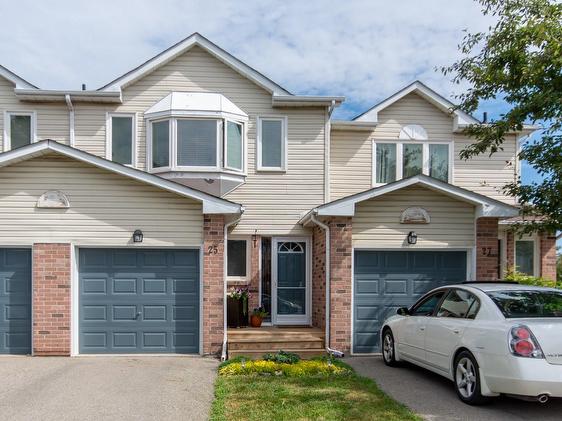 Trying to find a new home & sell our current home at the same time was exciting but also a stressful experience.

Having an outstanding realtor like Susan Lougheed was the key to the success. Susan came extremely prepared for our first meeting. Had all the relevant data & extensive knowledge of recent sales and listings in the area. Susan is very easy to speak with & answered all of our questions with confidence. Her whole team was highly helpful in setting up pictures, MLS listing & staging our home, etc.

Susan made lots of recommendations, gave feed back about the pros & cons of each home we went to see but also gave us professional advice and support through the whole buying and selling process. She really went above & beyond in helping us sell & purchase our homes. We felt confident that Susan was working in our best interest.

This is our second time working with Susan and once again we had an outstanding experience working with her & the Royal LePage team. We are very impressed & highly recommend Susan Lougheed.
 
Kate & Remi                   Repeat Clients
Georgetown



 
When we decided we wanted to move to Georgetown, we wanted an agent who knew the community inside and out. After Susan was recommended to us by our sister-in-law, it quickly became evident we had made the right choice. We weren't seriously looking at first, but that didn't matter to Susan, as I'm sure she treated us the same as she would any serious client. But when we unexpectedly found a home we liked and decided to go for it, she moved quickly to guide us through making the offer and all the necessary steps (as we only had bought brand new from a builder in the past, and it was obviously a different process.)

She was also quick to act in helping us get our existing home ready for sale. Her marketing of our old home was superb, with great use of social media, a virtual tour on MLS, a well done full colour brochure and take-away CD for those viewing it. Our home sold in under 2 weeks for more than we expected.

Just as we were when we bought our home, we are still absolutely thrilled with it and the neighbourhood, and couldn't be happier with the service Susan provided. She also helped recommend local service people when we weren't sure who to contact. She is a genuinely nice person who is not only professional, but fun as well. Thanks Susan, we would recommend you highly! (And we will definitely use you again when the time comes.)
 
Louann & Lawrence
Brampton & Georgetown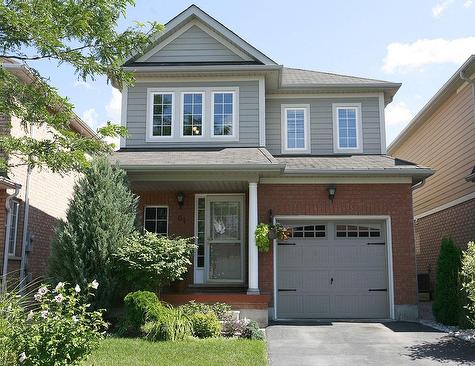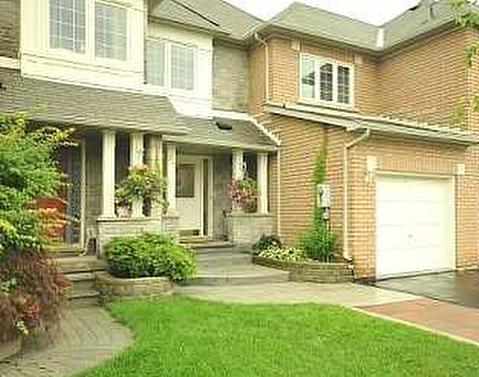 We were so impressed with the excellence and professionalism Susan showed us in all aspects of selling our house. Susan was very realistic, sincere, clear and precise and worked tirelessly on our behalf, exhausting all avenues in all areas; she went the second mile with pleasure.
 
She knew the market, had done the research, knew how to help us professionally and how to prepare, stage and show our home to ensure it was looking its best, inside and out.
 
Susan's keen insight, knowledge and integrity were invaluable in this ever changing market.  She offered the best in all services needed and was able to exceed all expectations to accomplish the most for us in a very timely fashion.
 
We sold quickly with three houses up for sale across the road at exactly the same time!  It is evident why she is in the top 10% across Canada.
 
Donna & Peter G.
Georgetown
Susan Lougheed responded promptly after receiving my first e-mail, which was on a Sunday. She has shown great knowledge in the realtor business along with compassion, patience and understanding from the buyers' perspective. 
 
She was well prepared for our house hunting trip with maps of the area, information on all school systems and locations as well as general knowledge in the area, and a system showing all houses visited for the day in numerical order on both the map she supplied and the listings she photocopied and also supplied. She showed a great deal of interest in ensuring that we were happy with our choices and seemed genuinely interested and concerned in ensuring our needs where met, not just in the sale like other realtors.
 
It was my lucky day when she responded so quickly to an e-mail sent on a Sunday afternoon.
 
Rick & Norma H.          Repeat Clients
Brampton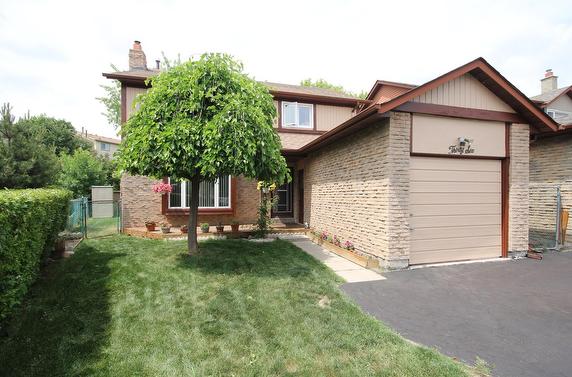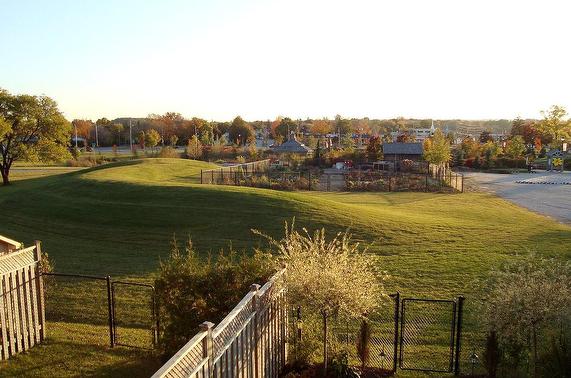 The dust is now settling after my move and I wanted to say thank you for the amazing job you did in selling my home. 

Your marketing of my property was second to none; professional photographer, full colour, in depth brochure plus the virtual tour all played a major role in getting 4 offers in 8 days and getting over my asking price for my house. 

You are personable, credible and you always kept me in the loop. 

I would highly recommend you to anyone I know who is thinking of selling their home. 

Thank you Susan!

Sandy C
Halton Hills (Georgetown)
We were recently faced with the challenging task of selling an aging parent's condominium under a complicated Power of Attorney situation. 

Susan was able to work with the family in three different cities and quickly close on the listing. 

Susan provided the highest level of service from the pre-listing preparation of the home to closing. 

We were extremely pleased with the comprehensive marketing program Susan implemented for the property and with the full updates on each step in the process. 

We would highly recommend Susan for any of your real estate needs.

Sincerely,

Thomson Family 
Oakville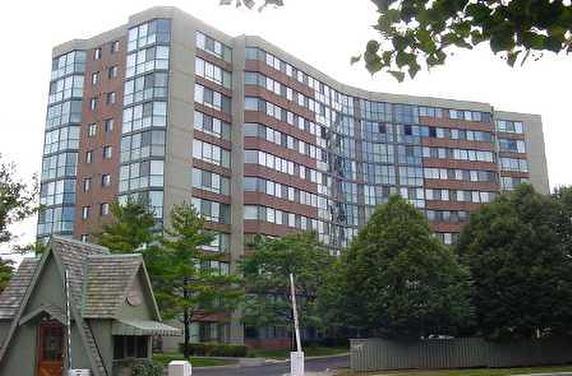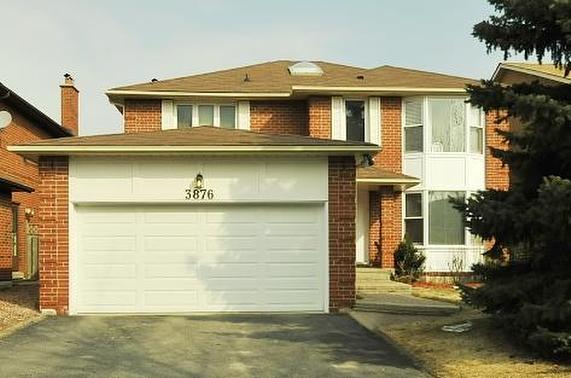 Susan worked odd hours and weekends for us, due to our irregular schedules, and never hesitated on any of our requests for additional information or viewing times. Susan located a house that was perfect for us, helped us through the offer process and resulting negotiations.
                                                                         
We would highly recommend Susan to anyone looking for a new home.  She is very personable, hard-working, computer savvy, and most importantly, listens to you and understands your requirements and works diligently toward locating you the perfect home.
 
I would not hesitate to recommend Susan to assist with selling (or for that matter buying) a home.  Susan is deservedly self-confident, and has a rare ability to easily calm even the most frayed nerves of her clients.  She is extremely enjoyably to work with, and her keep sense of humor helps alleviate some of the stress from the buying and selling process.  Susan is an active listener that will not hesitate to challenge her clients if she feels their position may not be in their best interests.  She is honest, and an intelligent and resourceful dealmaker who simply will not quit unit the deal is done.  She truly raises the bar for her competitors.
 
Susan's advice all the way through and after the process was invaluable.  Her experience, ambition and willingness to go the extra mile are some of the attributes that make her stand head-and-shoulders above her peers.
 
Brenda & John G.        Repeat Clients
Mississauga 
 
My wife Susan and I just sold our house and it was our good fortune to list our house with Sue Lougheed. It was the best decision we ever made.

Sue got us more than we anticipated for our house ... she was in constant contact with us, found several prospective buyers, and worked tirelessly on our behalf. She did much more advertising than we anticipated and worked to find us the perfect house. Sue found us a house that was for sale 'by owner' – no commission – but because it was a perfect match for our needs, she pursued it, and we now live there. We owe her a lot.

Sue is professional in her demeanor and approach to her job and her manner puts both buyers and sellers at ease. We have bought and sold homes four times prior to this experience, in two provinces, and there is no one I would rather list my house with.

Sue Lougheed has our highest recommendation.

Sue & Gary B.              Repeat Clients
Georgetown



---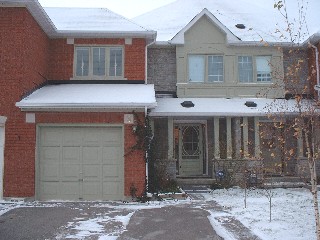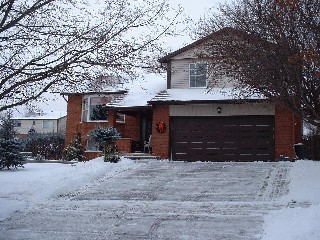 Susan conducted herself professionally and stayed true to her word. Before we knew it she had buyers that bought our home.

Working with Susan Lougheed was a good experience because:
* The buyers she brought to us were already pre-qualified for their mortgage.
* She clearly did a lot of research and work for her clients.
* She took the time to explain the offer process.
* She took the time to clearly explain all the lengthy and complicated legal forms.

Overall the experience was very positive! We really believe we saved a lot of legal expenses and avoided any major problems by working with Susan. It is without hesitation that we would recommend Susan to help you sell or buy your next home.

Beth & Ian C.
Georgetown
---

As a couple who are relatively new to Canada and unversed in the local realty market or its procedures, it has been our great pleasure to have engaged and worked with Susan on two occasions.

During an extensive period of searching...Susan aided us greatly.

Susan was the epitome of professionalism and ensured that our interests were looked after at all times. We found her due diligence refreshing.

We especially liked her negotiation skills and advise which are a real asset when closing any deal.

It would be a pleasure to recommend Susan to any perspective client, who would also greatly benefit from her experience.

Fiona & Kieran M         Repeat Clients
Acton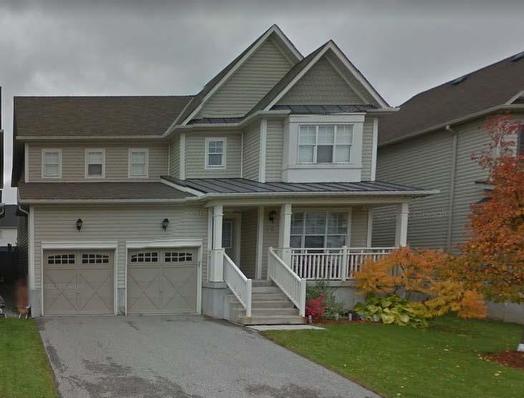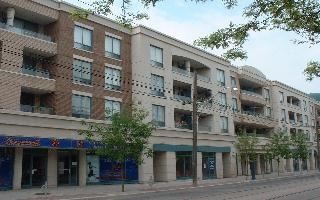 Susan helped us sell and buy our homse, and was just incredible.

When we listed our home, our daughter was very young. Susan patiently took the time to review all the of paperwork with us.

She had our listing on the MLS that same day! Then she put the right marketing plan to work right away. Within one week she had colour feature sheets, delivered flyers, put an ad in the weekend paper. She also had two open houses on the weekend because we were going to be out of town and it would be the best time to have a lot of potential buyers through our home without any major inconveniences.

As a result of Susan's hard work and marketing activities, our home had sold conditionally in a week!

Jim & Robin T.
Toronto


---

We have known Susan Lougheed since moving to Georgetown four years ago. She helped us buy our first home, and we recently had the privilege of working with Susan again. 

Susan is an excellent realtor who we would recommend to anyone looking to buy or sell a home in the Halton Hills area. She always conducts herself with a great deal of integrity and professionalism, and her keen insight into the ever-changing real estate in Georgetown has been invaluable to us, both as buyers and sellers. 

Susan worked tirelessly to help us find our home. She took the time to listen to our needs and desires such that she was able to narrow our search for a home. She provided us with numerous listings, and patiently showed us many homes before we found the house that was suitable for our needs. During the entire process, Susan also introduced us to reputable associates, such as a real estate lawyer, mortgage broker, home inspector and locksmith. Even after closing, Susan maintained contact with us to ensure that we were happy with our new home.

Regarding the sale of our home, Susan provided many useful suggestions in order to sell our house. She went beyond the call of duty in order to prepare our house for listing (how many agents would actually help landscape a home for increased "curb appeal"?!). We were extremely happy that our house sold within days, with multiple offers, and over the listing price, in large part to Susan's help.

Susan is the type of professional who not only represents her clients, but goes that extra mile. She is not looking for a quick deal; rather, she is more interested in fostering a long-term relationship with her clients, always with professionalism and integrity.

Sincerely,

Norman & Julia              Repeat Clients
Georgetown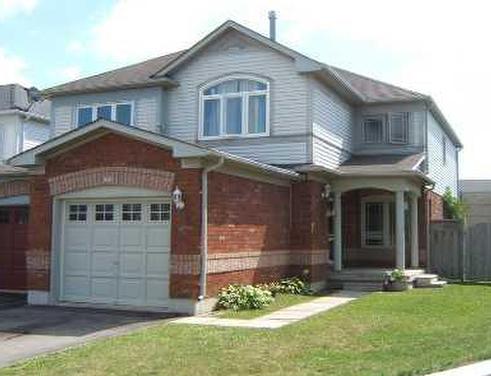 For more information, click on the 
'
Contact me
'
box
 on the home page.
S
USAN
L
OUGHEED
, 
Broker 
  Your 
REALTOR
® for life!
Proudly providing real estate services in Acton, Brampton, Caledon, Erin, Georgetown, Halton Hills, Milton, Rockwood and surrounding areas since 2001!
Let me know if you need assistance in another area.  I have an extensive network of great local REALTORS® that I would be happy to recommend.