HALTON HILLS (GEORGETOWN) NEIGHBOURHOODS
"GEORGETOWN SOUTH"
In 1989 the farm land south of Silver Creek became the newest subdivision of Georgetown, and is today referred to as "Georgetown South". The development was undertaken by primarily Fernbrook Homes (West of Mountainview) and Canada Homes (East of Mountainview). Over the years, as "Georgetown South" expanded homes were constructed by other developers such as Remington, Double Oak and Tribute Homes.  "Georgetown South" offers a variety of detached home styles ranging in size with single to triple garages. 
There are lots of townhomes to choose from on streets such as James Young Drive, Niagara Trail, Danby Road, La Roche Avenue and Goldham Way.  There are also several semi-detached homes on Standish Street, Preston Street, Woodcote Crescent, Lily Lane and Snowberry Crescent.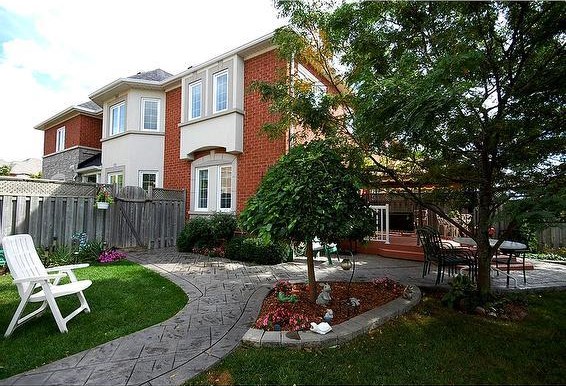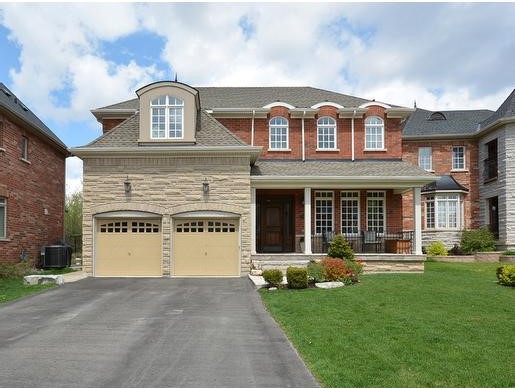 The main streets though "Georgetown South" are Argyll, Barber, Miller, Eaton and Danby.  There are also a number of streets with homes overlooking Hungry Hollow ravine, consisting of: Craig Crescent, Currie Crescent, Gollop Crescent, Hamilton Crescent, View Point Circle, and Lookout Court. 
Some other nicest streets in "Georgetown South" consist of Robina Avenue, Forsyth Crescent, Chaplin Crescent, Meadowlark Drive, Stone Street, Webster Way, Orchid Avenue, Milfoil Street, Watson Road & Pomeroy Court. 
Centrally located in Georgetown South is Halton Hills Village Mall with grocery store, pharmacy, bank, restaurants, butcher, convenience stores and more.  There's also the newer Holy Cross Catholic Church.
 

On the west end of Georgetown South is a little neighbourhood plaza with a convenience store & café.  This is where you will find Allison's Farm Market a great spot to purchase fresh locally grown fruits & vegetables, and the Gellert Centre that has many sports fields (baseball and soccer), meeting rooms, an indoor pool, and outdoor splash pad.

The elementary schools that service this area are St. Catherine of Alexandria Elementary School , St. Brigid Elementary School, Centennial PS, Gardiner Public School and Silver Creek Public School
The secondary schools that service this area are Christ the King Secondary School & Georgetown District High School.
The schools that provide French immersion for Georgetown South are St. Brigid Elementary School, Christ the King Secondary School, George Kennedy Public School, Centennial Public School & Georgetown District High School.
For more information about these schools & transportation or schools with French immersion programs, please click here.
Click here for school bus eligibility by address.
Quick Links to the Neighbourhoods of Halton Hills (Georgetown):
Old Georgetown   

Park Area

Delrex 

Moore Park

Marywood Meadows

Stewart Maclaren

Georgetown South

Georgetown Estates

Banks of the Credit River

Trafalgar County

Falling Water

Stewart's Mill

Dominion Gardens & Victoria Gardens

Meadowglen

Arbor Glen

Weaver's Mill

Silver Creek Estates

 
The information contained herein is believed to be accurate; however buyers should still make their own inquiries.
Listings - Georgetown South and Adjacent Areas
Sold Prices Now Available