Milton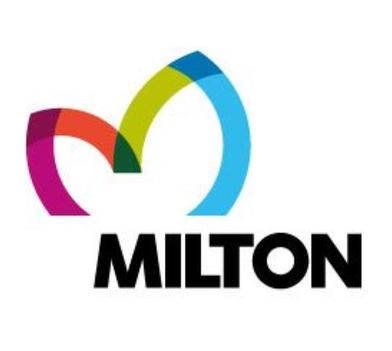 Milton is located in the Halton region. According to the 2016 census, Milton's population was 110,128. It is the 48th largest municipality in Canada by population.


City Size & Population Density

The town covers over 140 square miles, and thus has a population density of 596 people per square mile.

Milton Population Demographics

Milton has a young population, with over 26% of its residents aged 19 and younger. Just 10.5% of the population are 65 years old and older.
Close to 70% of Milton's inhabitants speak English, while other languages spoken throughout the town include Urdu, Polish, Spanish and Panjabi.
Over 64% of residents are of the Christian faith, while nearly 20% do not follow a religion. There are also large communities of Muslims, Hindus and Sikh residing within Milton.
The biggest minority group is South Asians, which make up 14% of the population. Other minority groups include Filipinos, Chinese, Latin American, Arab, Southeast Asian and Korean – to name a few. Almost 70% of the population is White.

Population Growth

Milton was one of the fastest growing municipalities in the country from 2001 to 2011, with its population jumping by over 71% from 2001 to 2006 and another 56.5% between 2006 and 2011.
Milton's population is expected to continue to grow at a fairly rapid rate. Its population is projected to more than double by the year 2031, with estimates putting the population at that time at 228,000.
Tourism



Nestled at the base of the Niagara Escarpment, Milton is a preferred tourist destination, attracting more than 1.5 million visitors to the area each year. Also known as Escarpment Country™, Milton provides easy access for day tripping and weekend excursions in a scenic setting -- all within an hour's drive from Toronto.
Conservation

For conservation enthusiasts, there is an abundance of parkland offering hiking on the Bruce Trail and the Niagara Escarpment. In town, take a leisurely stroll along the nature trails surrounding our century-old Mill Pond in the heart of our historic downtown area.

Sports
For sports enthusiasts, we are a "perfect fit" for those who seek a healthy and active way of life. Seasonal outdoor recreation such as swimming, kayaking, sail boarding and skiing is just minutes away off Highway 401 at the Kelso Conservation Area. Milton is also a golfer's paradise.

Recreation
Visit our fairs and festivals, explore an ostrich farm, gather fresh fruits and vegetables at a pick-your-own farm or plan a visit to the weekly Saturday morning downtown Farmers' Market. Explore an authentic Iroquoian Village at Crawford Lake. Try your luck at Mohawk Slots and Racetrack. Whether you are a visitor to our town or looking to relocate as a result of our new residential and industrial growth, consider our unique town and country atmosphere as the place to live, work and play.

Source: Town of Milton
For more information, click on the 
'
Contact me
'
box
 on the home page.
S
USAN
L
OUGHEED
, 
Broker 
  Your 
REALTOR
® for life!
Proudly providing real estate services in Acton, Brampton, Caledon, Erin, Georgetown, Halton Hills, Milton, Rockwood and surrounding areas since 2001!
Let me know if you need assistance in another area.  I have an extensive network of great local REALTORS® that I would be happy to recommend.
Advanced Search
The range between minimum price and maximum price is incorrect. Please submit the correct range.